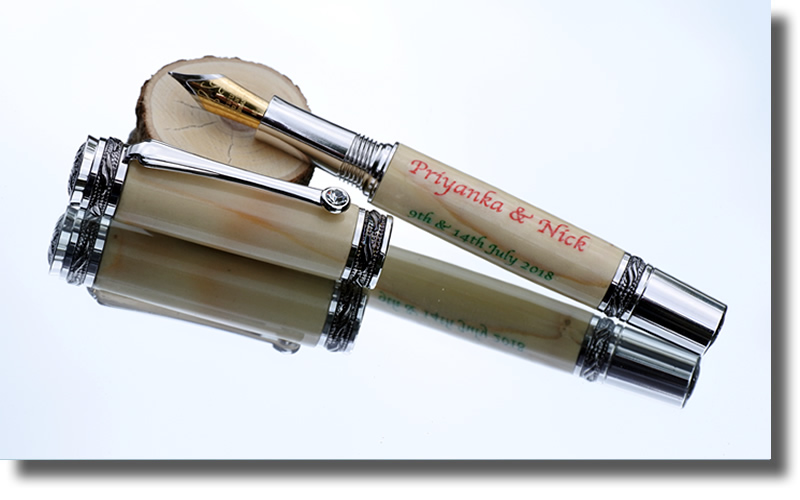 I've just finished my latest project – A very special pen for a very special couple to use to sign their wedding certificates with.
Made from home grown magenta flowered Lilac wood which symbolises 'love and passion' This pen also has a Swarovski crystal embedded in the clip to replicate the diamond used for engagement rings.
Im really pleased with the finished pen as it showcases a number of new techniques I'm developing, including making transfers so that text and logos can be incorporated into the designs.